I launched the "Succession Stories" blog series last year to highlight our top professionals in various aspects of communications, and learn how they have navigated a fast-changing industry.
Today, we are proud to feature a seasoned and highly astute financial reporter and editor, Jonathan Berke, who I've known from our days in the School of Communication at American University. You'll see from the below that he was gracious with his insights on how journalism has evolved throughout his 20-year career, and how PR pros can adapt their skills to meet the needs of media.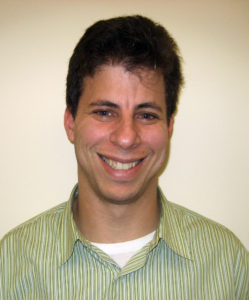 Welcome, Jon! Thank you for sharing your "Succession Story" and allowing me to be the reporter for a change.
You're very welcome, Lisa. I hope you'll add a touch of snarky cynicism in the Q&A today since I would.
Hmmmm…we'll see. Maybe I'll take it easy on you. Let's start with your thoughts on how the media industry has changed most throughout your career as a reporter and editor.
Traditional information medium have mostly been eradicated. The way people digest news might be 140 words at a time or it may be on a 30-minute podcast. Writing breaking news remains meaningful, but finding the correct medium to communicate that information is just as crucial. While competing in a 24-hour news cycle is vicious, I've found that there still remains a sacred place for investigative or deep diving articles for those who can breathe for more than a few seconds and absorb well thought out pieces, whether it's on your mobile device or even the print edition of The New York Times.
Thumbs up or thumbs down on social media? Why?
Thumbs up. There are many fallacies with Twitter and other sites with longer thought pieces. But at the end of the day, these places have also served as my crucial anchors of communication news and information from a broad spectrum of voices. And you have the ability to control which information you hear, and from whom. And that to me is the most valuable tool of them all.
What would you say were some of the most successful news stories over the past couple of years, and are there any common elements that made them so impactful?
To me, Bethany McLean's stories in FORTUNE on Enron Corporation and The Wall Street Journal's stories on CLO abuse at Goldman Sachs. Two American icons—at the time—being questioned at a time frankly when they were previously considered titans in their respective industries. Such courage in writing these stories is something I value considerably in the longer form pieces I commit to reading.
How is reporting on the financial industry unique, and does it come with any particular challenges?
The most effective way to be a journalist today is for you to first research the topic in depth, then call experts on the field in order for you to have a more informed conversation about the situation. Otherwise, you are never going to get a balanced view on the story you are trying to report on.
Without naming names, can you think of an illustration of how a PR professional really helped you elevate a story?
Having spent time in the trenches covering a particular company, I drew the respect of their media relations liaison, who arranged interviews for me with the company's CEO and CFO. I believe these interviews wouldn't have gotten done without that kind of relationship based on mutual respect.
What is your best advice to PR pros on how to work with journalists effectively in today's media landscape?
Continue to dialogue with the journalists that take the time to call you, and give you a deadline. Even if you can't make such a deadline, you should have the courtesy to communicate that. There may be a time down the road where you can help each other out.
Journalists and PR colleagues, what's your take? Anything to add?
Want to share your #SuccessionStory? Post a comment or shoot us an email!