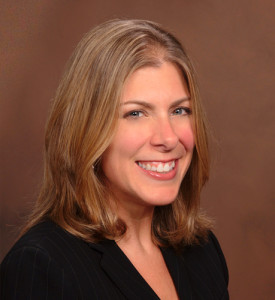 Lisa Fels Davitt | Founder and Chief Executive Officer
Lisa Fels Davitt has nearly 20 years experience in corporate communications and public relations. Before founding Succession Communications in 2015, Lisa held senior-level positions at communications consulting firms as well as in-house positions at Verizon and New York Life Insurance Company.
Lisa brings vast experience in developing and executing strategic communications campaigns while managing them against client expectations and budgets. Throughout her career, she has worked with businesses of all sizes, from start-ups to Fortune 500 companies, primarily in technology/telecommunications, biotechnology, professional and financial services and energy. For these clients, she has provided a range of public relations and marketing communications services including: communications strategy; business, trade and consumer media relations; social media campaigns; crisis communications; product and service promotion; executive visibility programs; and public affairs.
Prior to founding Succession Communications, Lisa was a senior vice president at Brightline Strategies. She led communications programs for a variety of the company's accounts while also serving as the company's chief-of-staff. Before joining Brightline, Lisa worked at Environics Communications, where she advised clients on strategic public relations initiatives to generate awareness and improve visibility, increase sales and/or membership and reinforce brand leadership. Prior to Environics, Lisa was a manager of media relations at Verizon Business (now Verizon Enterprise Solutions), a unit of Verizon Communications, which serves mid- to large-business customers. Before joining Verizon, she was a director at The Glover Park Group, where she specialized in corporate public relations with an emphasis on media relations. Earlier, she worked at New York Life, where she handled domestic public relations. Lisa also worked in the corporate practice of Porter Novelli's New York office, and began her career at Edelman Public Relations in both New York and Washington.
Lisa is a graduate of American University with a bachelor of arts in public communication.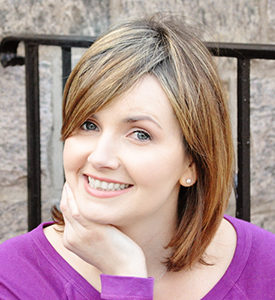 Kate Alexander | Senior Advisor
Kate is a public relations consultant and senior strategist with 18 years of corporate communications experience. She currently serves a range of professional, financial services, technology and consumer clients   advising on and implementing media (traditional and social), executive visibility and thought leadership programs.
Throughout her career, Kate has led award-winning global campaigns across the corporate, financial services, professional services and media sectors for clients such as PricewaterhouseCoopers, King & Spalding, Capital One, Interbrand, American Express, PeopleSoft, TXU, AIG, Financial Times and Wall Street Journal.
A testament to her expertise in executive and professional visibility and media relations, Kate's work for the international law firm King & Spalding was recognized as the top legal media relations campaign of 2009 by PR News. Additionally, her work around the launch of Interbrand's Best Global Brands Report won the Gold Sabre Award for Corporate Media Relations in May 2009. In August of 2004, Kate was named one of PRWeek's Ten Rising Stars.
Before consulting on her own, Kate spent nine years at Porter Novelli where she rose from account executive to senior vice president. She began her PR career at Creamer Dickson Basford working on a number of business-to-business and technology accounts.
Kate is a graduate of Fordham University.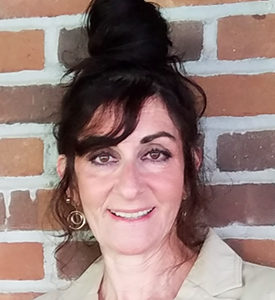 Janet Brumfield | Senior Advisor
Janet Brumfield is founder and ceo of Ideal PR+, a public relations firm dedicated to delivering results that amplify brands. She was most recently the director of corporate communications for Verizon, where she was responsible for enhancing the brand and reputation of the B2B unit of Verizon, before starting her own PR practice in April 2017. While at Verizon, she oversaw the unit's enterprise product and service PR and thought leadership program, including publicizing the ground-breaking Verizon Data Breach Investigations Report series since its inception in 2008, the creation of the Verizon Holiday Index and its annual Tech Trends initiative. She was instrumental in setting up the social media program for Verizon's enterprise unit, including the first company blog for enterprises. Over the course of her career at Verizon, she partnered with major tech players including Google, Cisco, Ericsson, IBM/Soft Layer, Equinix, Juniper, Riverbed, Amazon Web Services, Microsoft, SAP, Splunk, and VMWare to create PR strategies that yielded strong results for both parties.
An early PR pioneer in the Internet space, Janet continues to work today with Internet companies on both coasts helping them to grow through strategic PR plans and is also plugged into the local start up scene in Columbus Ohio, where she is based. Recent client media wins include multiple stories in the WSJ, an exclusive placed with Fortune and The Financial Times. Having spent time on both the agency and client side, Janet is highly adept at public relations strategy, planning, and execution as well as integrated campaigns and crisis communications. She has helped Fortune 100 brands manage through some of their toughest moments including crippling service disruptions, data breaches and widespread corporate scandal. Janet upholds an unwavering commitment to excellence and brings a fresh perspective to every client, where she often questions the status quo to yield accelerated visibility and growth.
Over her career, she has worked to promote some of the world's most admired brands (Verizon, Akamai, Trustwave, DSW, Shell Chemical Company, MCI, CompuServe, UUNET and Stanley Steemer) and has won several industry awards, including the Herme Awards-Platinum for the PR Campaign "Verizon Business: Open for Business Worldwide" in 2007 and a PR News Platinum Award for crisis communications for her work on Y2K while at UUNET. She is a member of Kappa Tau Alpha, the national journalism honor society, and sits on the leadership board of the American Diabetes Association for Ohio. In addition, Janet likes to mentor college students majoring in communications and enjoys speaking at industry events. She earned her bachelor of arts degree in journalism from The Ohio State University, studying under Walt Seifert, the "father of PRSSA".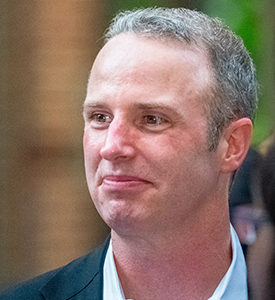 Liam Davitt | Senior Advisor
Liam Davitt is a versatile strategic public relations professional and client advocate focused on building and protecting organizational reputation and brand. He serves as a counselor to senior executives and as a communicator to multiple constituencies, leveraging his extensive background in corporate communications, public affairs, digital strategy, data privacy, regulatory compliance, and law.
At Succession Communications, Liam helped guide the firm's launch in 2015 and he advises the firm on strategic direction. He has serviced corporate clients in multiple sectors including technology, transportation, education, and legal services. Additionally, he has developed strategic communications recommendations for clients and conducted a broad range of public relations functions such as media training and mock interviews, message development, research and development of pitch angles for business, consumer and regional press, and scenario planning for reactive and crisis communications.
Since 2018, Liam has also served as a senior advisor to Clyde Group, a Washington, D.C.-based communications and public relations agency. He recently created and guided an outreach campaign for a diabetes foundation to raise its profile. This included pitching reporters and coaching the leading spokesperson on communications and marketing techniques.
Liam has also worked for the National Security Agency (NSA) since 2004.  He currently serves in the public affairs office as the first-ever chief content strategist and editor for the agency's website, NSA.gov. The site contains more than 1,200 pages and reaches hundreds of thousands of users per month including job seekers, students, media, legislative and executive branch overseers, education and industry partners, and technology professionals. In this role, Liam led the site's 2018 renovation. He established the site's first strategic plan, mission and vision, and revamped messaging and structure to renew the site's focus on informing key public audiences.  He also instituted use of web analytics to inform content and timing recommendations. Additionally, he is a member of the agency's media relations team, working with and responding to journalists.
Earlier in his career at NSA while in the Agency's Civil Liberties and Privacy Offices (CLPO), Liam led teams of up to 30 staff and leaders to produce the agency's annual data mining transparency reports to Congress.
He also advised the Civil Liberties and Privacy Office (CLPO) director on legislative and policy initiatives, drafted talking points, and led the office's portfolio for transparency reporting.
Earlier, in the Office of the General Counsel, he drafted legal analyses, internal talking points and management updates, and provided research to the NSA's three Deputy General Counsels and the General Counsel.
Liam is a graduate of University of Maryland with a Bachelor of Arts degree in history and a Bachelor of Science degree in computer information technology. He later earned his Juris Doctor degree at George Washington University and was admitted to the Maryland Bar in 2012.
He lives in Washington, D.C.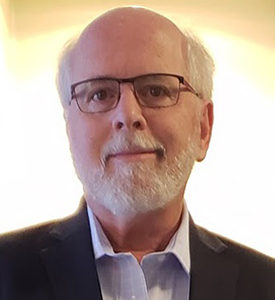 Steve Hirsh | Senior Advisor
Steve Hirsh brings decades of experience from both sides of the communications coin to a broad range of corporate and nonprofit clients.
After more than two decades at ABC News and Fox as executive producer, White House producer and director of special events, he now builds strategies and messages with an insider's view of what news outlets and news people want or need to hear.
Steve considers himself simply a story teller, using words and video crafted with the eyes and ears of his audience always top of mind. He considers himself lucky to work with excellent clients who often mirror his own interests from the environment to transportation to veteran and voter protection to helping communities and vulnerable populations grow. Some of Steve's internal and external communications clients include American and Alaska Airlines, Marriott, Environmental Defense Fund, the Center for Naval Analyses, Nori, Commonwealth and the Council for Adult Basic Education. He's a regular advisor for teams and clients at Succession Communications, Ward Circle Strategies, the Glover Park Group, Old Town Writers Group and more.
He's been director of communications for a Pacific Northwest industrial group, an on-camera corporate spokesperson and crisis communications manager and director of employee and executive communications for a multinational electronics manufacturer.
Steve holds degrees in journalism and urban affairs from Northwestern University and the Columbia University Graduate School of Journalism.  After 30+ years in Washington DC and around the world, he now calls Seattle home.
Nick Mitsis | Senior Advisor
Nick Mitsis is a senior-level strategic communications professional and former journalist with nearly 25 years of experience. He specializes in positioning organizations and brands as industry leaders. His range of expertise includes multichannel marketing and PR strategies, national and international media relations, corporate brand management, social media development and engagement, crisis communications, product and service promotions, executive visibility programs and event planning.
Nick has secured media placements in outlets such as the Associated Press, Bloomberg News, Chicago Tribune, CNBC Asia, CNBC Africa, CNNMoney, The Economic Times, The Globe and Mail, The New York Times, Reuters, The Wall Street Journal and numerous leading trade publications.
Nick began his career as a journalist for various magazines and trade publications, covering diplomatic and cultural affairs in Europe, before relocating back to the United States, and focusing on business reporting. Since shifting his career to marketing and public relations, Nick has executed media relations, corporate communications, and marketing strategies for multinational companies, nonprofit organizations and associations that have included DuPont Industrial Biosciences, Inmarsat Government, Intelsat, JDSU (now called Viavi Solutions), Lockheed Martin, Luxaviation Group and Skypro, among others.
Nick is a graduate of Indiana University with a bachelor's degree in journalism, and a member of the International Association of Business Communicators.