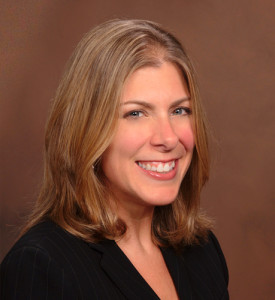 Lisa Fels Davitt | Founder and Chief Executive Officer
Lisa Fels Davitt has nearly 20 years experience in corporate communications and public relations. Before founding Succession Communications in 2015, Lisa held senior-level positions at communications consulting firms as well as in-house positions at Verizon and New York Life Insurance Company.
Lisa brings vast experience in developing and executing strategic communications campaigns while managing them against client expectations and budgets. Throughout her career, she has worked with businesses of all sizes, from start-ups to Fortune 500 companies, primarily in technology/telecommunications, biotechnology, professional and financial services and energy. For these clients, she has provided a range of public relations and marketing communications services including: communications strategy; business, trade and consumer media relations; social media campaigns; crisis communications; product and service promotion; executive visibility programs; and public affairs.
Prior to founding Succession Communications, Lisa was a senior vice president at Brightline Strategies. She led communications programs for a variety of the company's accounts while also serving as the company's chief-of-staff. Before joining Brightline, Lisa worked at Environics Communications, where she advised clients on strategic public relations initiatives to generate awareness and improve visibility, increase sales and/or membership and reinforce brand leadership. Prior to Environics, Lisa was a manager of media relations at Verizon Business (now Verizon Enterprise Solutions), a unit of Verizon Communications, which serves mid- to large-business customers. Before joining Verizon, she was a director at The Glover Park Group, where she specialized in corporate public relations with an emphasis on media relations. Earlier, she worked at New York Life, where she handled domestic public relations. Lisa also worked in the corporate practice of Porter Novelli's New York office, and began her career at Edelman Public Relations in both New York and Washington.
Lisa is a graduate of American University with a bachelor of arts in public communication.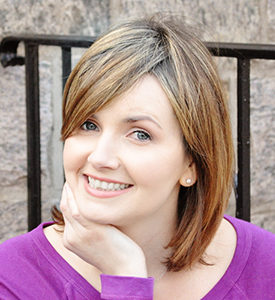 Kate Alexander | Senior Advisor
Kate is a public relations consultant and senior strategist with 18 years of corporate communications experience. She currently serves a range of professional, financial services, technology and consumer clients   advising on and implementing media (traditional and social), executive visibility and thought leadership programs.
Throughout her career, Kate has led award-winning global campaigns across the corporate, financial services, professional services and media sectors for clients such as PricewaterhouseCoopers, King & Spalding, Capital One, Interbrand, American Express, PeopleSoft, TXU, AIG, Financial Times and Wall Street Journal.
A testament to her expertise in executive and professional visibility and media relations, Kate's work for the international law firm King & Spalding was recognized as the top legal media relations campaign of 2009 by PR News. Additionally, her work around the launch of Interbrand's Best Global Brands Report won the Gold Sabre Award for Corporate Media Relations in May 2009. In August of 2004, Kate was named one of PRWeek's Ten Rising Stars.
Before consulting on her own, Kate spent nine years at Porter Novelli where she rose from account executive to senior vice president. She began her PR career at Creamer Dickson Basford working on a number of business-to-business and technology accounts.
Kate is a graduate of Fordham University.
Nick Mitsis | Senior Advisor
Nick Mitsis is a senior-level strategic communications professional and former journalist with 17 years of experience in corporate and agency settings. He specializes in positioning organizations as industry leaders. His range of expertise includes national and international media relations, corporate brand management, tradeshow/event and crisis communications, product and service promotions, executive visibility programs and event planning.
Nick has secured media placements in outlets such as the Associated Press, Bloomberg News, Chicago Tribune, CNBC Asia, CNBC Africa, CNNMoney, The Economic Times, The Globe and Mail, Reuters, The Wall Street Journal and numerous leading trade publications.
Nick began his career as a journalist for various magazines and trade publications, covering diplomatic and cultural affairs in Europe, before relocating to Washington, D.C., and focusing on business reporting. Since shifting his career to public relations, Nick has executed communications and marketing strategies for multinational technology companies, nonprofit organizations and associations that have included DuPont Industrial Biosciences, Inmarsat Government, JDSU (now called Viavi Solutions) and Lockheed Martin.
Nick is a graduate of Indiana University with a bachelor's degree in journalism, and a member of the International Association of Business Communicators.